It's Not About Us, It's About You!
Our Goal is to Help You Achieve Full Recovery from Injury and Optimize Your Health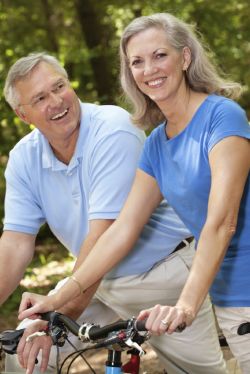 At All Access Physical Therapy, we treat your injury utilizing our Integrated Functional Approach. The Integrated Functional Approach is a method of assessing and treating your injury by taking into account factors both at your site of injury and away from your injury. We look at your body as a whole system, not just a single injury. We do this in order to create a physical therapy program that allows you to get back to your optimal function without pain and to reduce your chance of re-injury. It allows us to get you the results you want!
We utilize a variety of treatment techniques that include hands on manual therapy treatments, core stabilization exercises, functional training exercises, as well as a variety of other treatments. You and your physical therapist will determine the treatment techniques that will get you moving on your road to recovery.
We believe that your overall health and wellness is critical to your ability to maintain the success of your physical therapy program. To assist you with achieving your optimal level of health and wellness you will be given access to additional services through our partnership with the All Access Fitness Academy. These additional services include, but are not limited to, nutritional counseling, weight loss programs, stress management, group exercise classes and personal training services.
To learn more about our partner – All Access Fitness Academy, Click Here!
Thank you for considering All-Access Physical Therapy for your care. You have taken the first step in not only rehabilitating your injury but also making a lifestyle change that will improve your overall health as well as the way you live your life.